Free Office 365 access for UVa teachers and students, JOIN NOW

In which thousands of professionals have been trained in our classrooms.
Committed to the professional future of our students.
The Faculty can rely on various agreements for studies, double degrees and internships abroad.
INTEGRATED
INTO THE COMPANY
Partnerships with multinationals and SMEs. Training for companies. Internships for our students.
STUDY ABROAD THANKS TO OUR AGREEMENTS
WITH MORE THAN 50 DESTINATIONS, WHICH IS YOURS?

What sets Commerce apart from other careers are the opportunities it offers to study abroad,
to train oneself and gain experience in an international environment.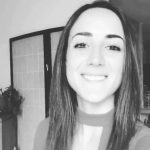 Irene Sampedro
Former student
FOR AN EDUCATION AND SUCCESS WITHOUT LIMITS
We train professionals for 130 years